Big E's Sports Bar & Grill
Founded by the Anderson Family of Bend, our bar has gone through quite a few changes. We were trying to come up with a different concept that would appeal to both locals and the many tourists that frequent Bend. We are fortunate to have built on that original concept and have become a favorite with both the local more mature crowd and a must visit place by folks visiting our area. We are a favorite lunch place amongst locals, as our quality ingredients and fair prices appeal to many. We have little turnover in our staff, both kitchen and bar staff and that is important to our regulars.
We offer daily and nightly food specials featuring awesome salads, steaks, burgers, a taco night and of course our incredible clam chowder and Prime Rib Dinner on Friday's. Having your favorite team on our Big Screens is important to us and we subscribe to the Sunday Ticket, MLB, Pac-12 and the Blazer network to mention a few. We also feature many Irish whiskies including the Jameson's Family of Irish Whisky and many others along with Guinness on tap. We hope you give us a try and you have an experience that you will tell all of your friends about.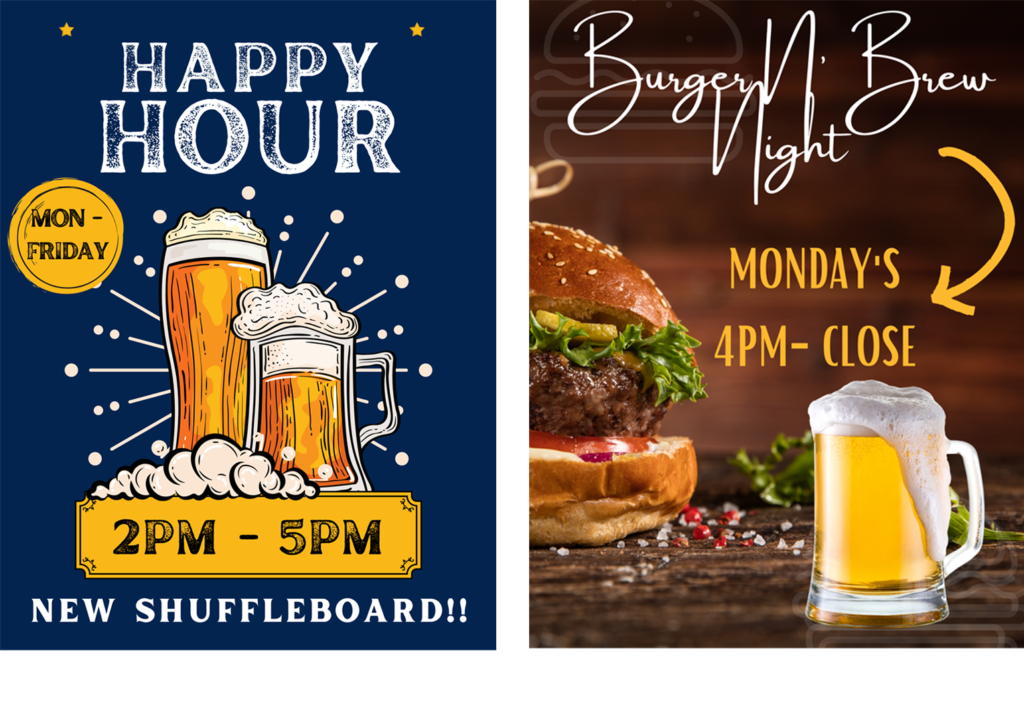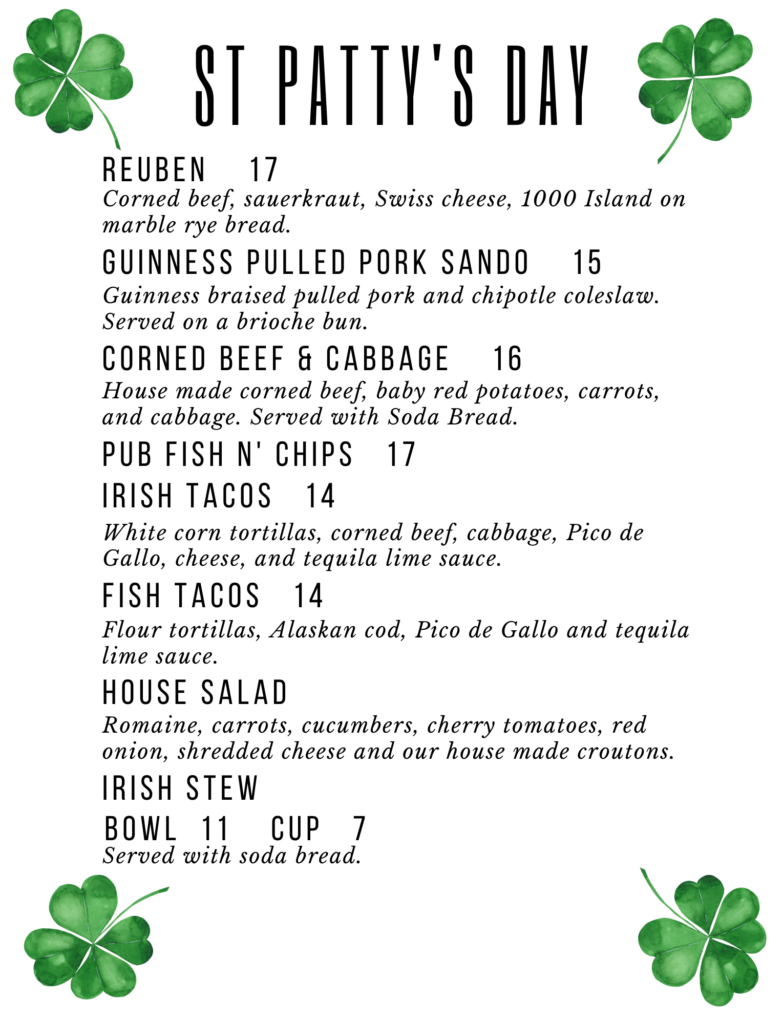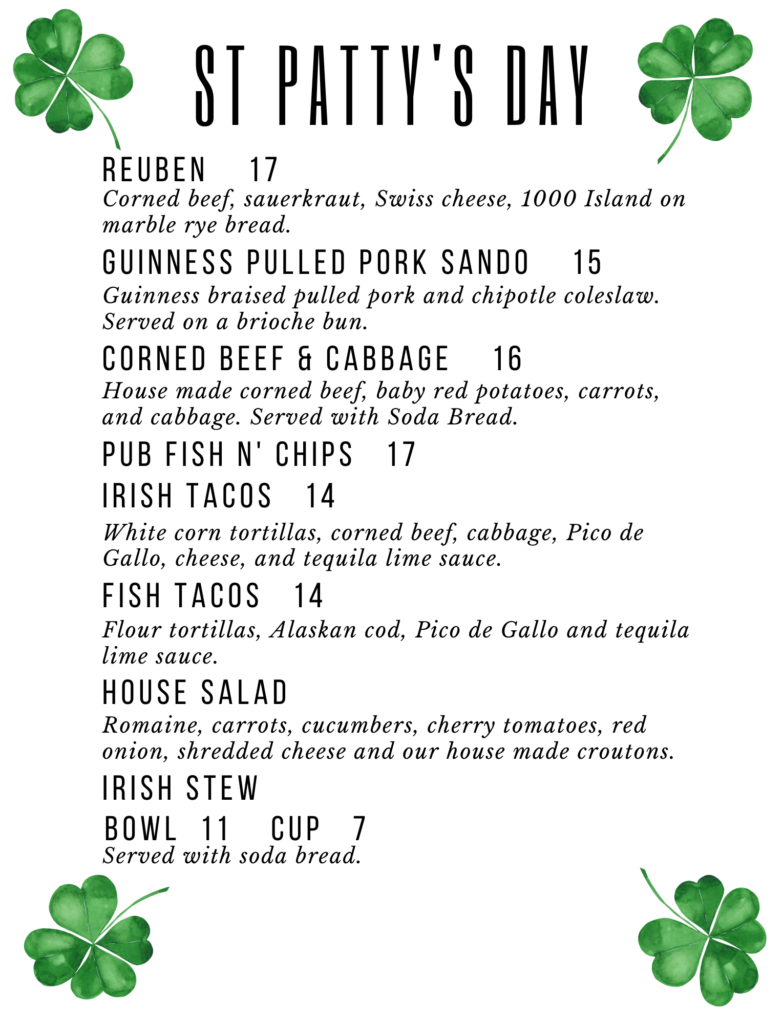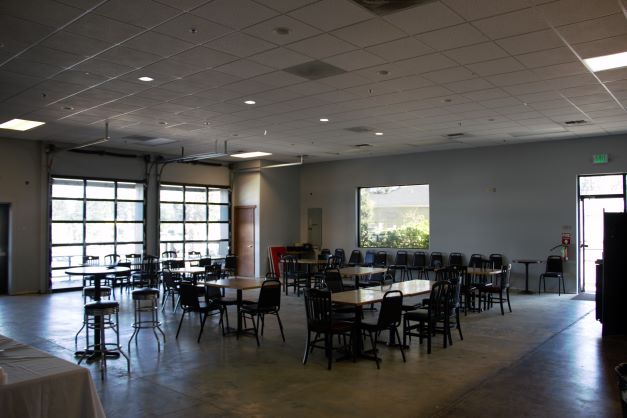 Banquet Room
Big E's is the perfect venue for your large party event.  Our renovated banquet room is serviced by our kitchen and bar, and also has a stage. Room Calendar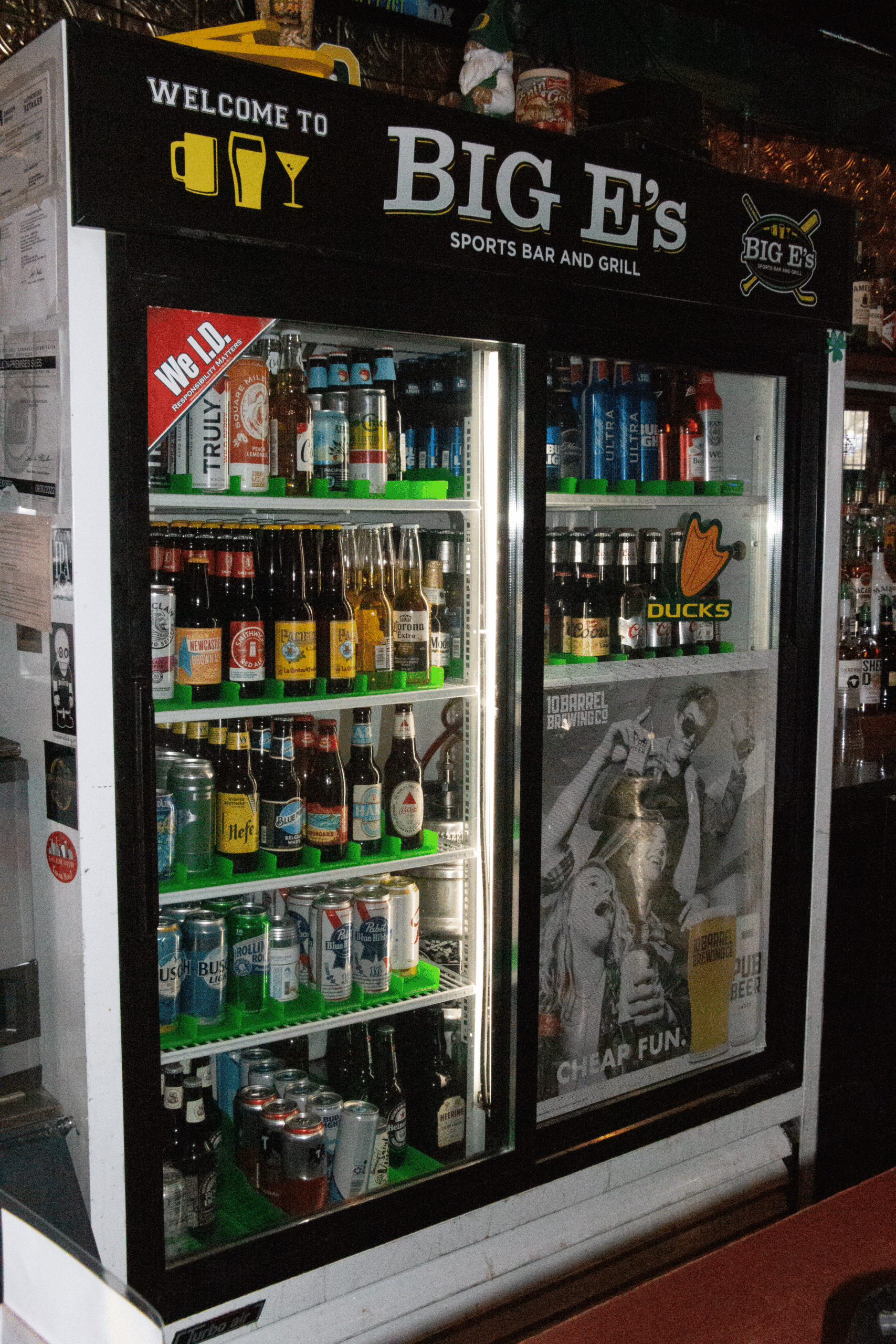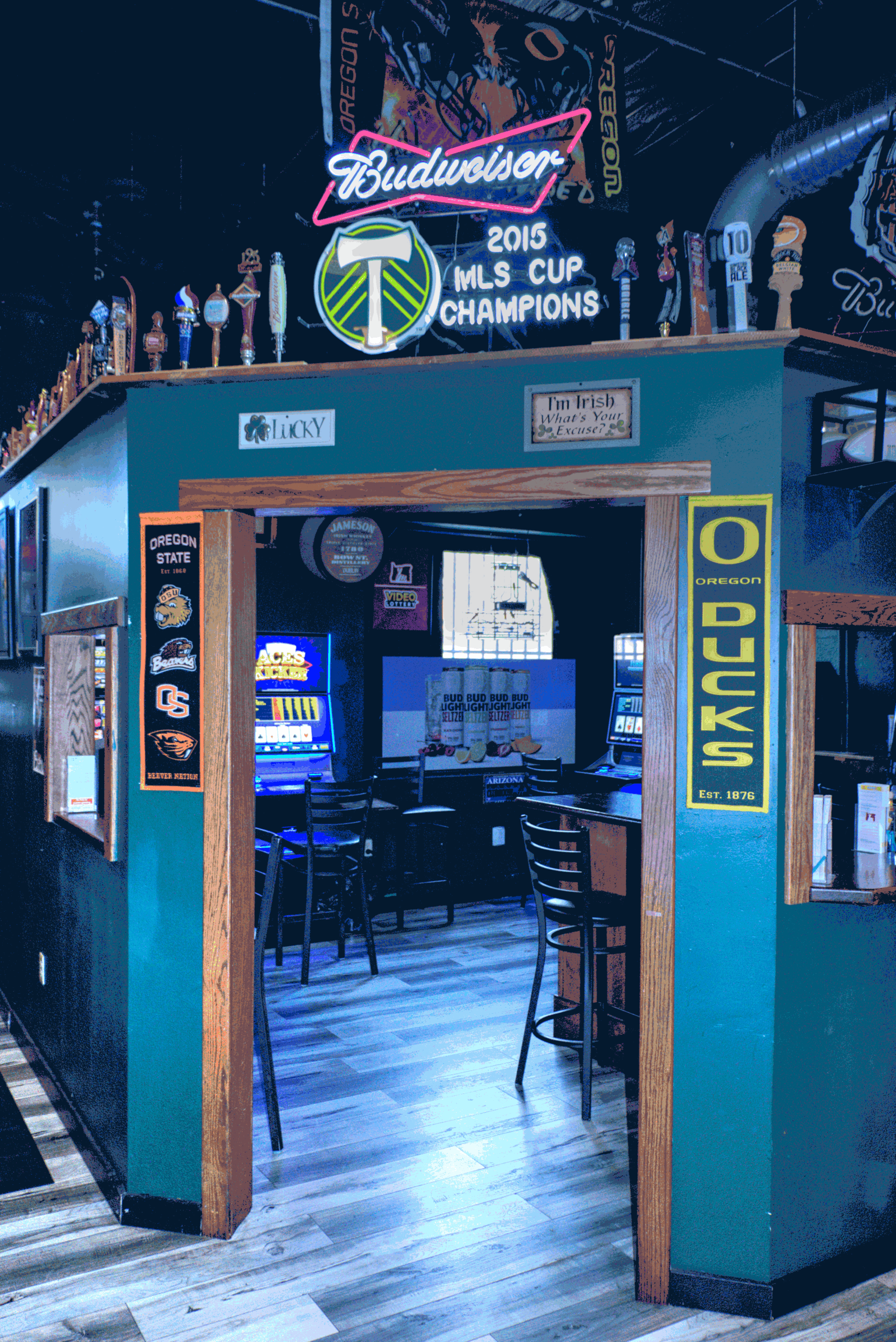 We Have Lottery